Naima Hägg, born Eriksson
Click on the link above to see the page with my maternal grandmothers pedigree chart. Note! The page is opened in a new window.
My ancestors for my maternal grandmother comes primarily from Arvidsjaur and Arjeplog parishes, most of them were settlers and they came originally from the coastal area around Skellefteå, except for a few who came from Jörn and Norsjö parishes.
My grandmother Naima is born in the village Suddesjaur in Arvidsjaur parrish and is a descendent from one of the two men named Jonas Åman, who lived in the village during the second half of the 19th century. Among her ancestors, the family names Björk, Öman and Bäckström can be found. I also have Laestadius ancestors through my grandmother and descend from Johannes Nicolai Laestadius, born 1615 in Lästad village, Ytterlännäs parish and dead 1697 in Arjeplog parish, where he was the vicar from 1662. The line goes through the sexton Olof Laestander, throught his daughter Anna Olofsdotter Laestander, but I have not added the entire lineage yet.
My grandmother grew ut in Bergnäsudden in Suddesjaur village, Arvidsjaur parish, with her parents and a younger sister, who died in 1938, only 16 years old. According to the information I got, the sister had some kind of mentally retardation, but whether it was Downs syndrom or something else, I don't know. She also had two other siblings, but both of those died as infants.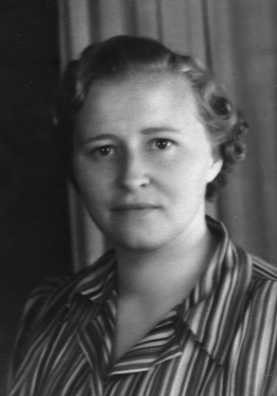 Naima Hägg
After she married my grandfather Sigge, they became farmers in Suddesjaur. They got a total of nine children, but one of them died only a few days after he was born.
Naima survived her housband with almost 35 years. They are both burried at the cemetary in Moskosel.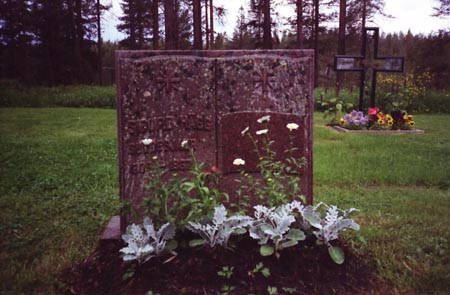 The gravestone over Sigge and Naima Hägg, Moskosel cemetary
This pedigree has been updated on September 20, 2019.
© Yvonne Carlsson