Olof "Olle" Carlsson
Click on the link above to see the page with my paternal grandfathers pedigree chart.
Note! The page is opened in a new window.
The ancestors are mostly from the parrishes Utvängstorp, Vättak, Sandhem, Härja and Habo.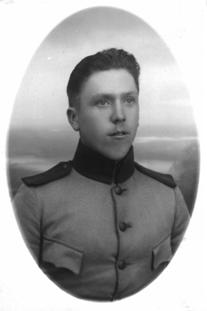 My paternal grandfathers name was Olof Carlsson, but he was never called Olof. Instead, he was known with his knickname "Olle" among friends and family.
When Olle was young, he worked at several different dairys, but later on he started to work at Cementgjuteriet in Herrljunga as a cement worker, where he stayed until his retirement.
Among his interest was the big garden attached to his and my grandmorthers house in Larv parrish and their summerhouse in Slättås. He was also an enthusiastic soccer fan and often went to see the local soccer team, Larvs FK, play.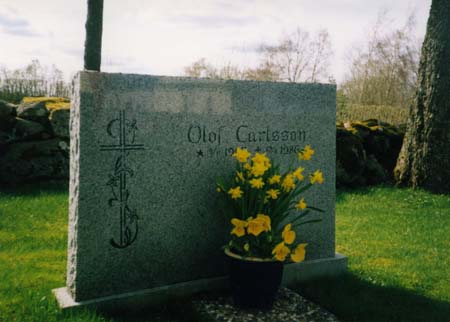 This pedigree has been updated on September 20, 2019.
© Yvonne Carlsson